Back to the archive

August 2021
Memories Come Flooding Back: Share Your Diploma Stories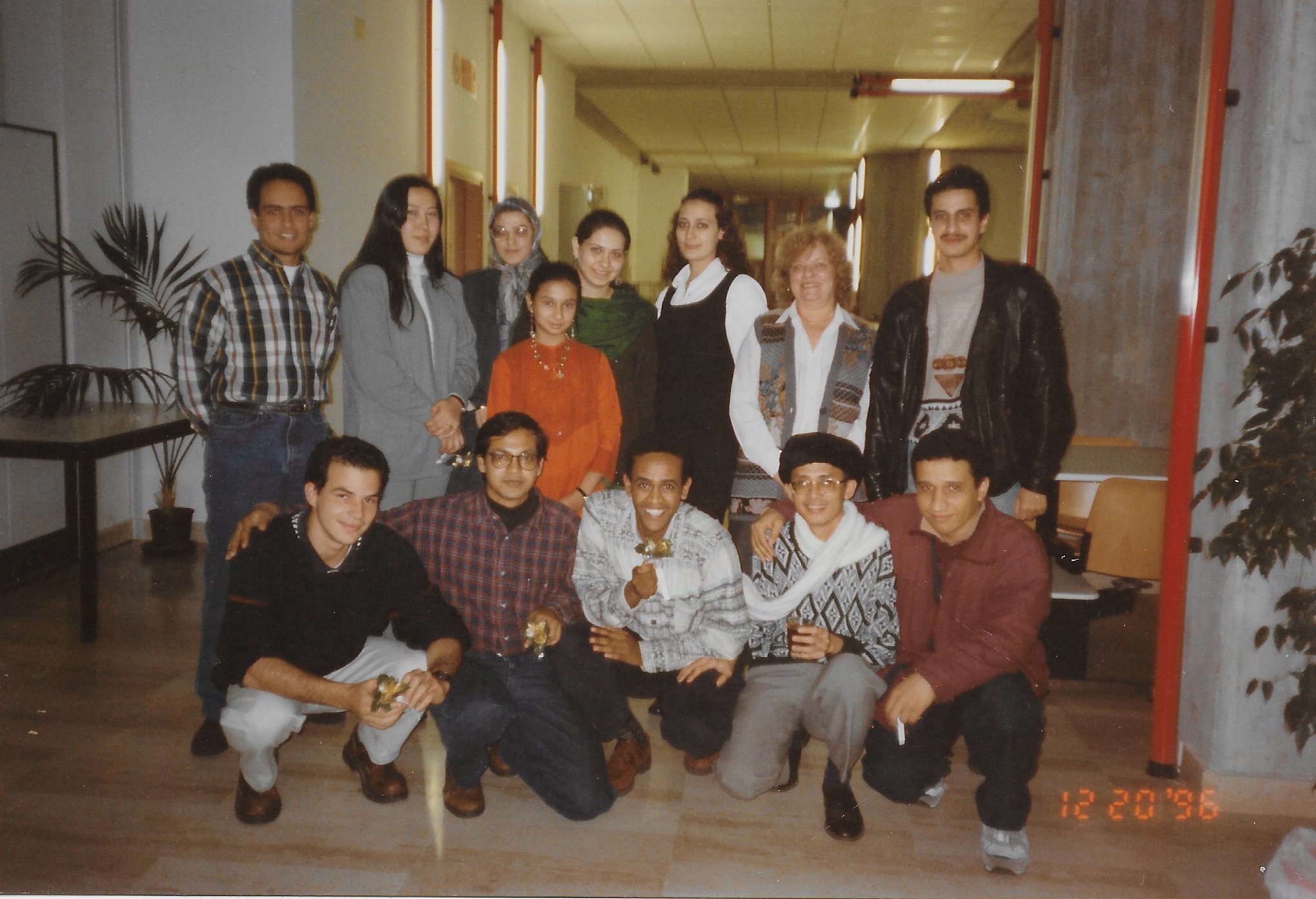 Heritiana Danielina, you've been challenged! Amna Mohsin Abdalla '20, ICTP Diploma alumna in Mathematics, made a video sharing her favorite memories of ICTP, and now is challenging you to do the same.

Pham Huy and Keshav Priyanka, you've been challenged as well, by Stephane Kenmoe '11, who shared these words: "In short, through the integral, sincere and profound sharing of knowledge, ICTP reminds humanity of its vocation to remain united in its diversity."

Thank you everyone who has shared their Diploma memories- all of the submissions are great and it is wonderful to see and hear your memories. We're putting them together in a compilation, and will be sharing them during the Diploma 30th Anniversary Reunion later this month. For those of you who still want to share and be included, there is still time to make a video or write, as the deadline has been extended. Don't forget to challenge your friends when you make your video, or rise to their challenges!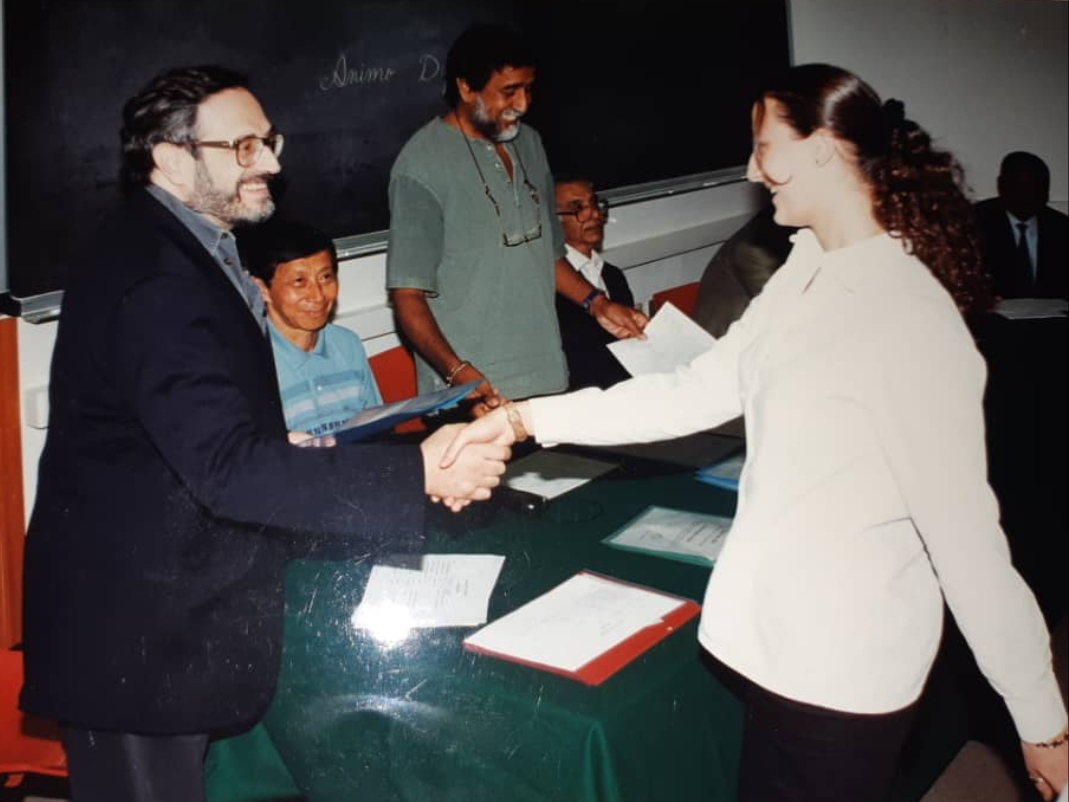 Here are a few more quotes and photos that have been submitted from your fellow alumni:

Rula Tabbash '97, originally from Aleppo, Syria, writes about her "cascade of the wonderful memories of ICTP" from Germany, including the photo above of her graduation with then-Director Miguel Villasoro. "We called ourselves a "Heplon" or a "Diplon". Thank you ICTP for this life-changing opportunity! Ánimo Diplons! Wish you all a fulfilling life wherever you are!"

Soebur Razzaque '97, originally from Bangladesh, writes from South Africa that "Attending the Diploma Programme in 1996-1997 was the most intense year of learning in my career. I grew a conception over the years that one can succeed in any career after surviving the rigor and intensity of the Diploma courses."

Fikreab Solomon Admasu '11, originally from Ethiopia, writes from the United States that "ICTP has had a tremendous impact in my mathematical life. I am immensely grateful for the opportunity to learn from one of the best mathematicians in their fields and be prepared for a PhD program. I hope ICTP continues to lead the way in training the new generation of mathematicians and scientists from developing countries." The photo below is from Admasu's time in Trieste.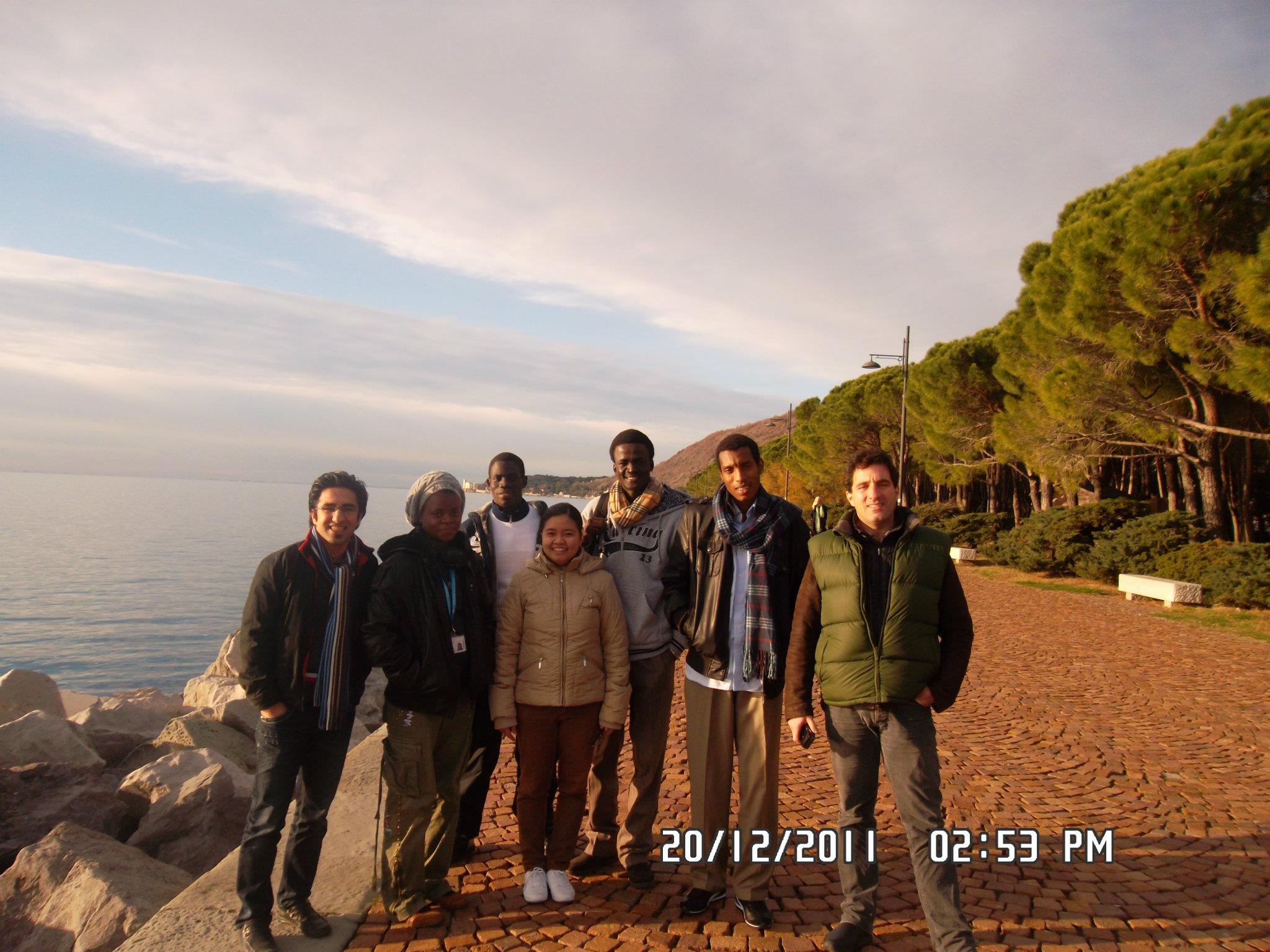 We hope to hear from you with your own memories.
Packages Arriving
Early registrants, did you get your participation kit? What do you think? Please remember to wear your ICTP T-shirt on the final day of the Diploma Anniversary Celebrations- we will be taking photos!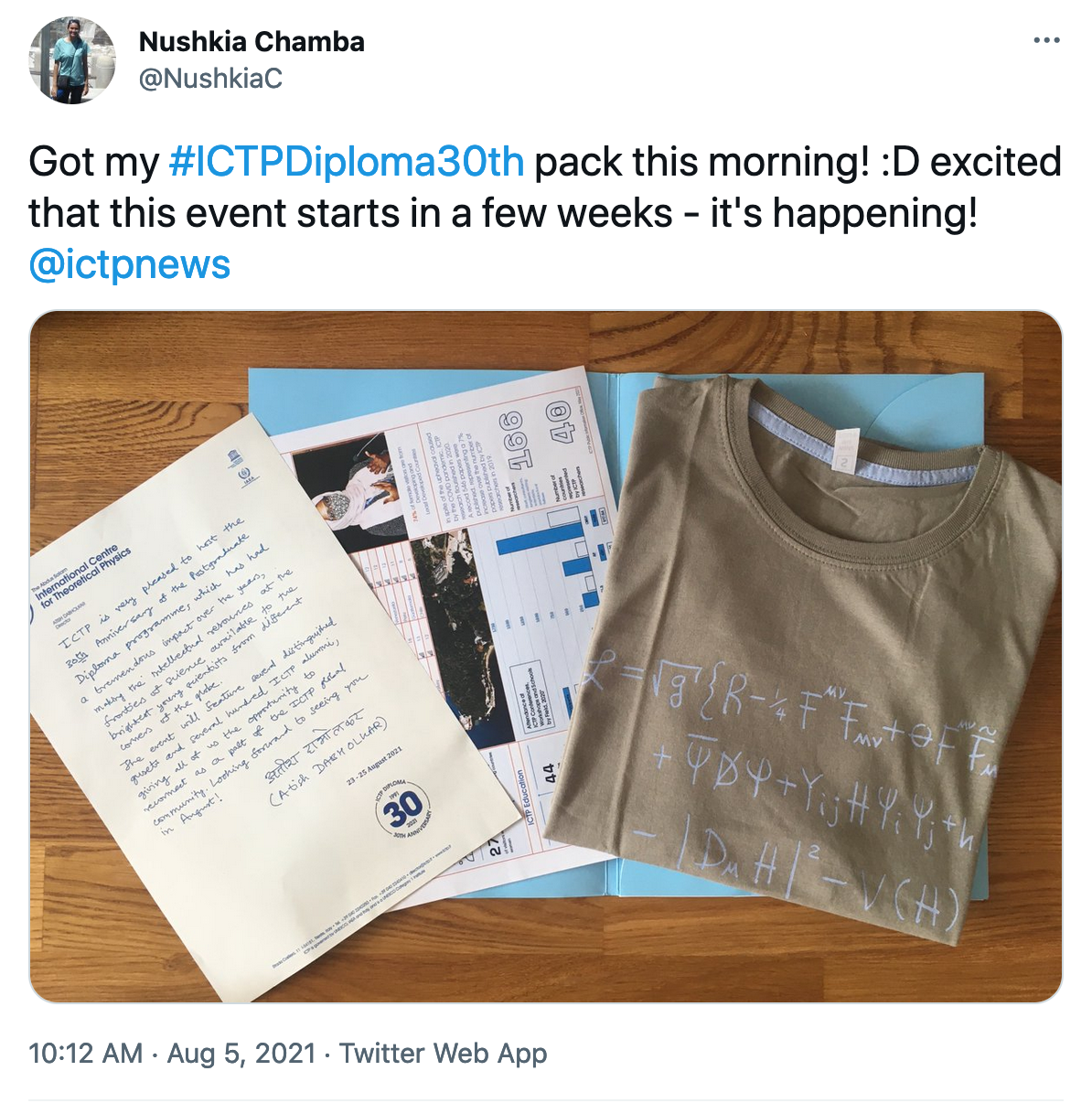 Take the Diploma Survey
ICTP would appreciate hearing about your post-Diploma career. Please take 5 minutes to complete the (anonymous) Diploma alumni survey on what you have done since your time in the ICTP Diploma Programme.
---