Back to the archive

April 2022
---


News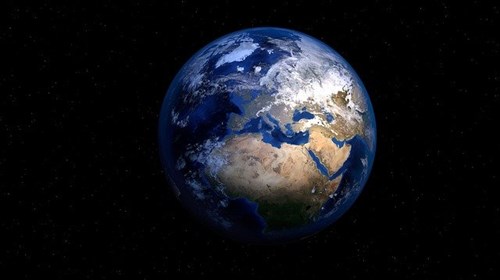 Earth Day
In honour of Earth Day 2022, ICTP highlighted on its website several climate research projects by scientists and students in its Earth System Physics section, which has long been involved in the work of understanding the Earth's climate and how it is changing. Their research has fed into the reports compiled by the Intergovernmental Panel on Climate Change, the UN organisation tasked with assessing the science of climate change. The conclusions of the reports are fundamentally important for negotiators and decision makers at major, international climate conferences, such as last year's COP26. Read more...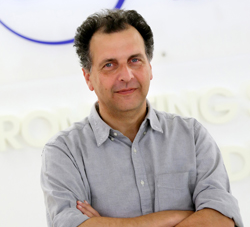 European Research Council Grant for ICTP Researcher
Congratulations to Rosario Fazio, who has been awarded a prestigious European Research Council (ERC) Advanced Grant! A condensed matter physicist interested in quantum systems, many-body systems, and quantum information, Fazio works in ICTP's Condensed Matter and Statistical Physics section. Fazio's five-year grant, titled "UnRAVElling the dynamics of many-body open systems: Collective dynamics of quantum trajectories," or RAVE, will investigate the intricacies and collective phenomena emerging in open quantum systems, research vital for the success of developing quantum technologies. This is the fourth ERC grant won by ICTP scientists this year. Read more...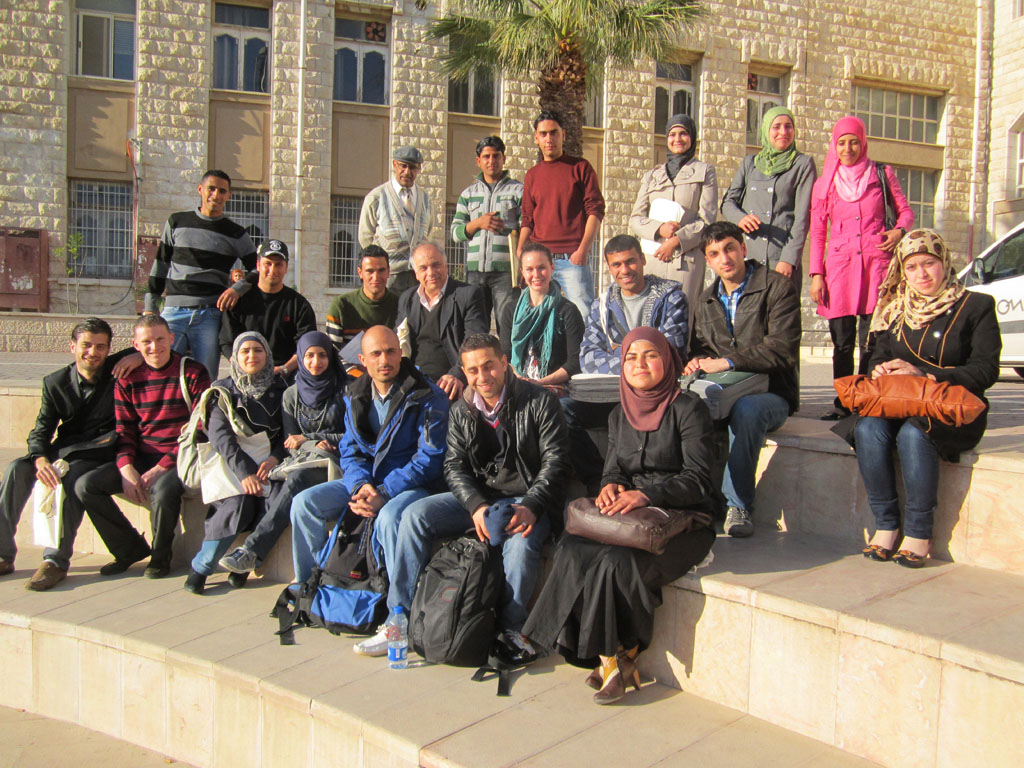 Palestinian Alumni Reflect on 10 Years of Physics Without Frontiers
This year, Physics Without Frontiers is celebrating its 10th Anniversary. PWF knows that there are aspiring physicists all over the world, and not every young scientist has access to the same scientific community and training. The current calendar of PWF events includes activities in nearly 20 countries, but ten years ago, PWF's very first workshops happened in Palestine. To kick off the celebrations of PWF's 10th Anniversary, three alumni of those first PWF activities, Suhad Daraghmeh, Ahmad Taninah and Mohammed Faraj, reflect on their experiences, what has happened since, and where they are now. Read more...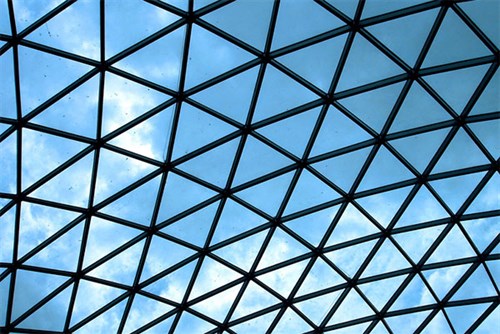 Breaking the Glass Ceiling
On Thursday 5 May, ICTP climate scientist Erika Coppola will represent the Centre at a public roundtable discussion on gender balance in science. The event, titled "Breaking the Glass Ceiling", will offer an informal debate among female researchers and professionals working in local institutions to discuss what is necessary to offer men and women equal opportunities. Among the topics of discussion at the roundtable will be the Gender Equality Plans (GEP) that Trieste's science institutes have developed to describe the current situation and the tools to promote gender balance. The plans are aimed at "breaking the glass ceiling", the invisible barrier that prevents women from reaching high-level academic and research positions despite the high number of female students. Read more...
---


Calls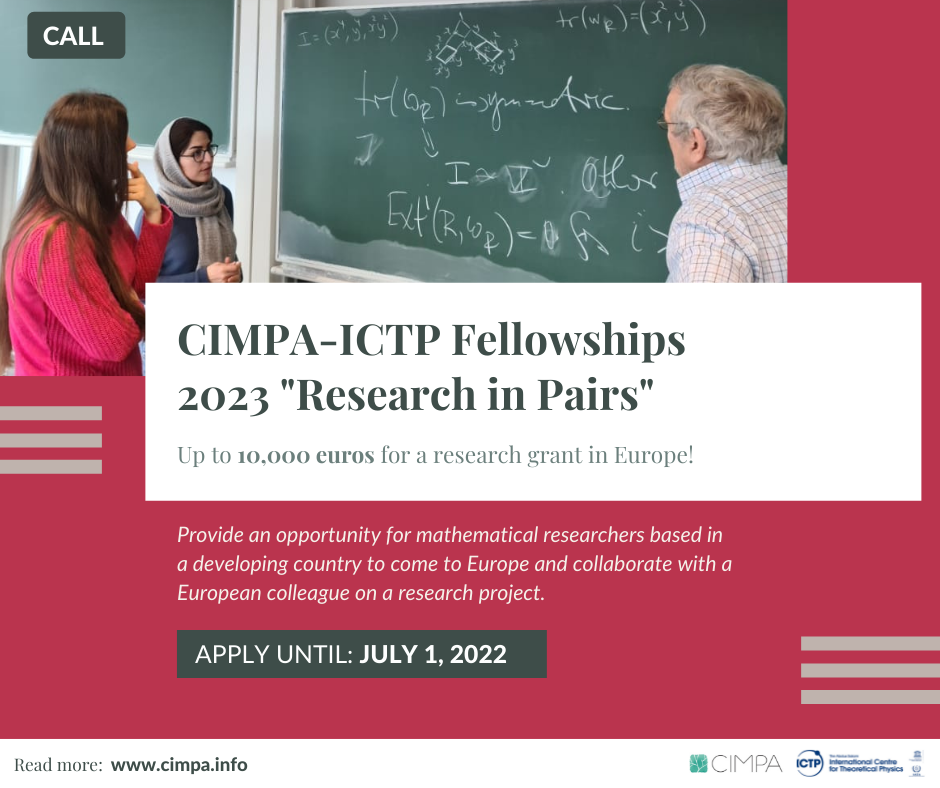 CIMPA-ICTP Research In Paris Programme
ICTP and the International Centre for Pure and Applied Mathematics (CIMPA) have opened a call for applications for the CIMPA-ICTP Fellowships 2023 "Research in Pairs." The fellowship programme makes it possible for researchers in mathematics who are based in a developing country to travel to collaborate with colleagues for a period of at least 6 weeks. The deadline to apply is 1 July 2022. Read more...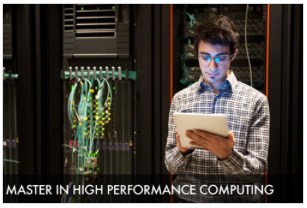 Masters in High Performance Computing
The Master in High Performance Computing (MHPC) programme, coordinated by ICTP and the International School for Advanced Studies (SISSA), is now accepting applications for the 2022-2023 academic year. The MHPC is an innovative degree programme that prepares students for exciting careers in the fast-growing field of high performance computing (HPC). As in prior years, ICTP is providing scholarships for applicants from developing countries. The deadline has been extended to 20 May 2022. Find out more...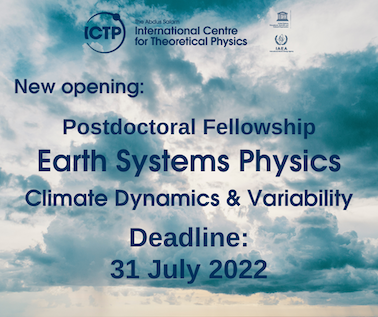 Earth System Physics Postdoctoral Fellowship
ICTP seeks applications for one postdoctoral position in the Earth System Physics (ESP) section, in the broad areas of climate dynamics, climate variability and ocean-atmosphere interactions. The ESP section provides a vibrant international research environment with an intense programme of workshops and conferences. Postdoctoral fellows are also encouraged, and supported, to participate in activities in developing countries in order to promote the mission of ICTP. The deadline to apply is 31 July 2022. Read more...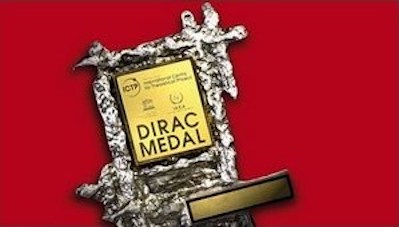 Call for Nominations: Dirac Medal
ICTP is now accepting nominations for its premier physics prize, the Dirac Medal. First awarded in 1985, the Dirac Medal is given in honour of P.A.M. Dirac, one of the greatest physicists of the 20th century and a staunch friend of the Centre. It is awarded annually on Dirac's birthday, 8 August, to scientists who have made significant contributions to theoretical physics. The deadline for receipt of nominations is 17 June 2022. A committee of distinguished scientists, including Juan Maldacena, Subir Sachdev, Giogio Parisi, David Gross, and Michael P. Green, will select the winners from the list of nominated candidates. Read more...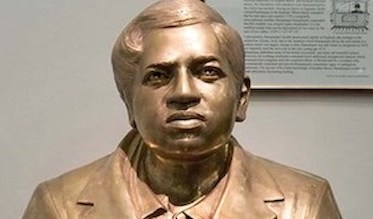 Ramanujan Prize Nominations Call
ICTP, the International Mathematical Union (IMU), and the Department of Science and Technology of the Government of India (DST) are looking for outstanding, young mathematicians from developing countries to be nominated for the 2022 DST-ICTP-IMU Ramanujan Prize. The Ramanujan Prize for young mathematicians from developing countries has been awarded annually since 2005, and nominations are now being accepted until 1 June 2022. Read more...
---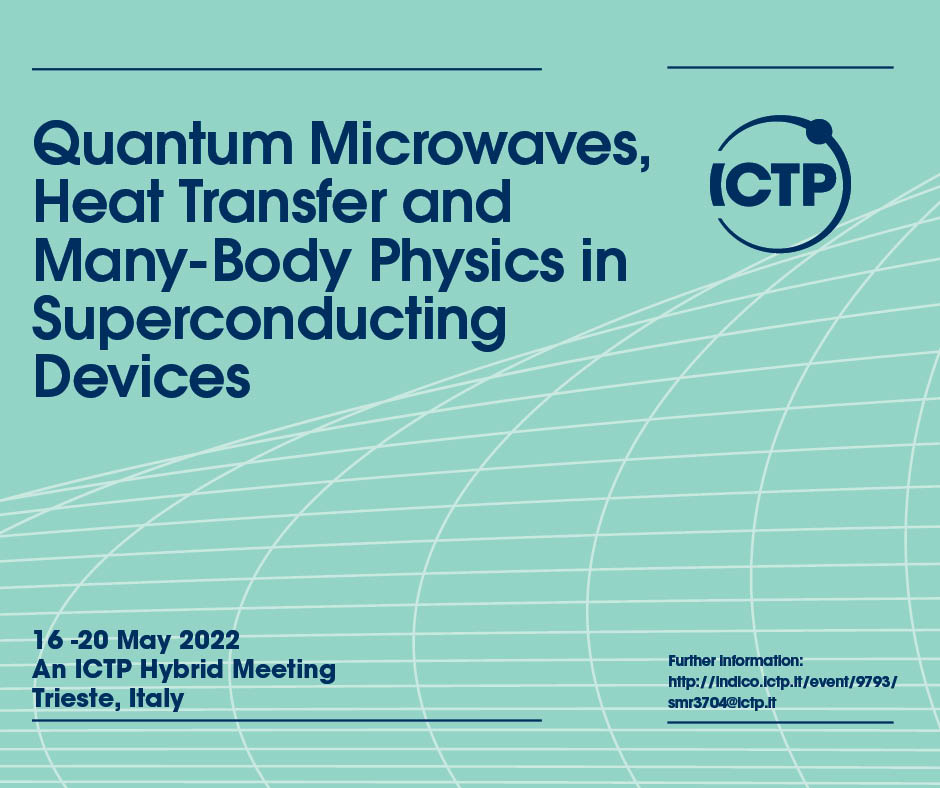 Quantum Microwaves
Quantum Microwaves, Heat Transfer and Many-Body Physics in Superconducting Devices | (smr 3704)
Deadline: 6 May 2022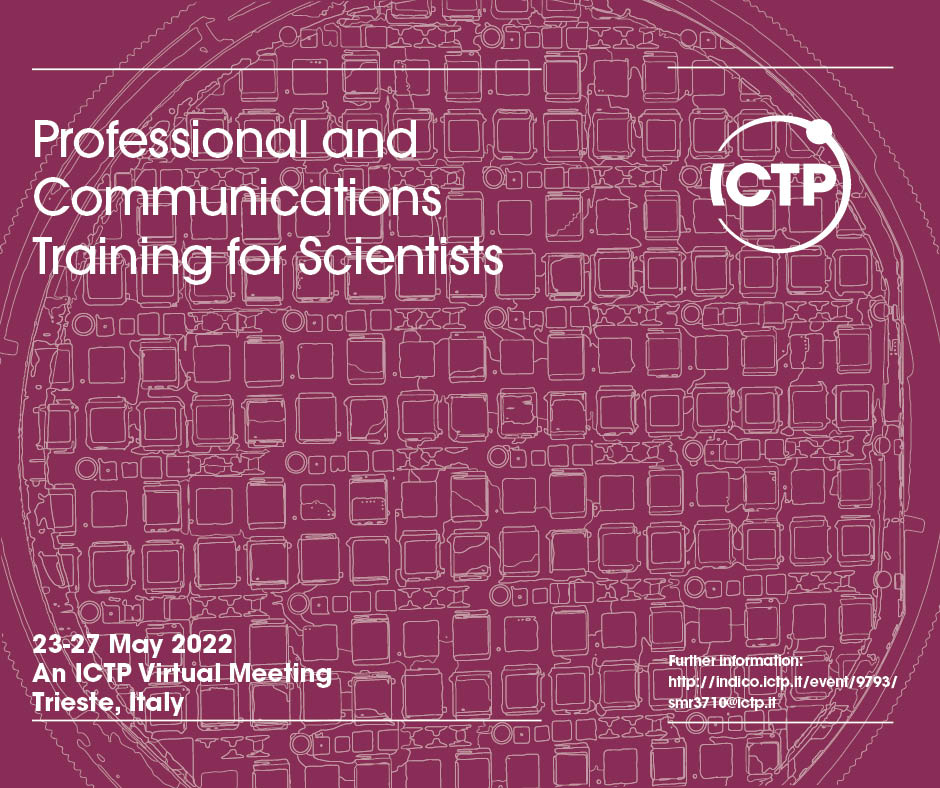 Professional and Communications Training for Scientists
Professional and Communications Training for Scientists | (smr 3710)
Deadline: 6 May 2022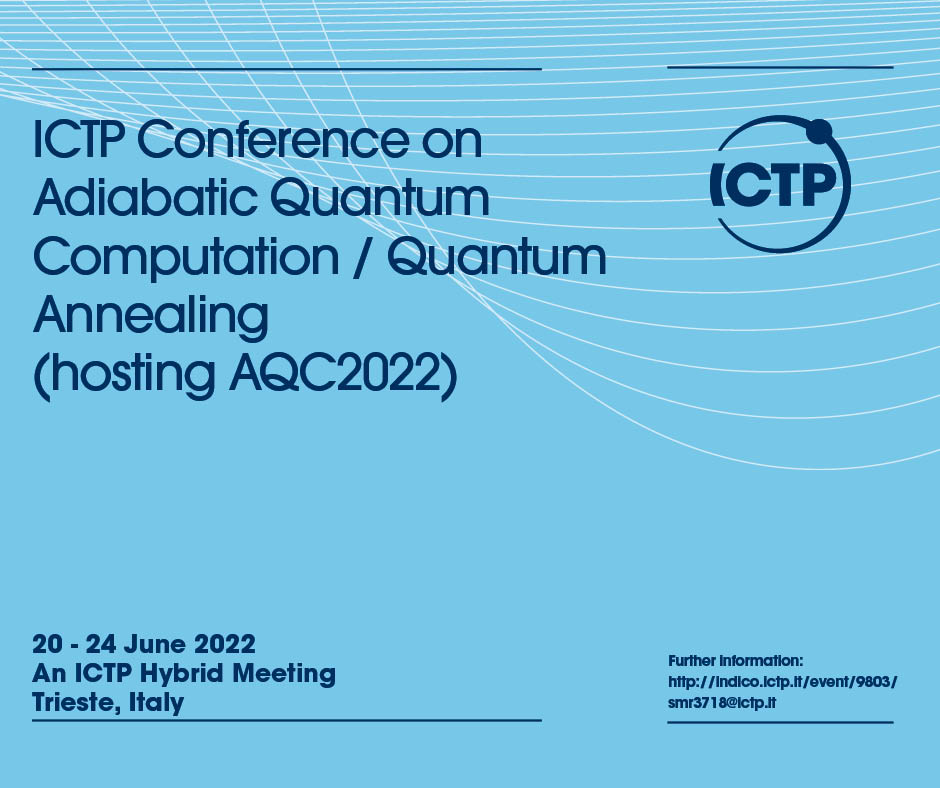 Adiabatic Quantum Computation
ICTP Conference on Adiabatic Quantum Computation / Quantum Annealing (hosting AQC2022) | (smr 3718)
Deadline: 6 May 2022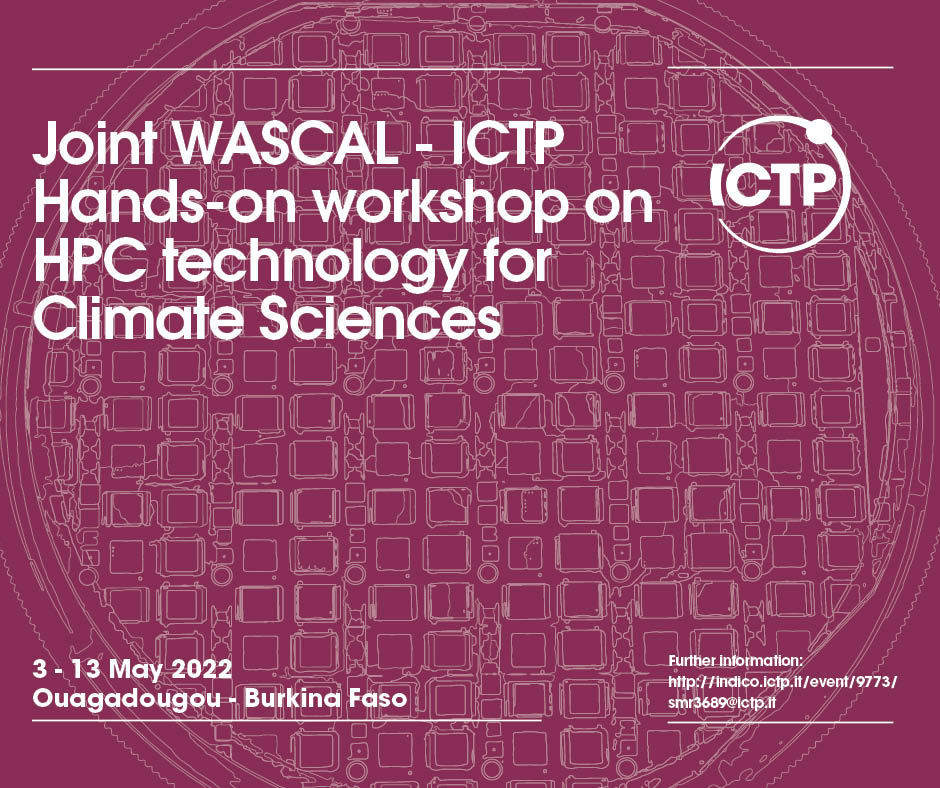 Joint WASCAL-ICTP
Joint WASCAL-ICTP Hands-on workshop on HPC technology for Climate Sciences | (smr 3689)
Deadline: 22 April 2022



Welcome to ICTP
Have you seen ICTP's Welcome Video? A great way to introduce an audience to all the great things happening at ICTP!
---


Important links
---