Back to the archive

December 2021
---


December at ICTP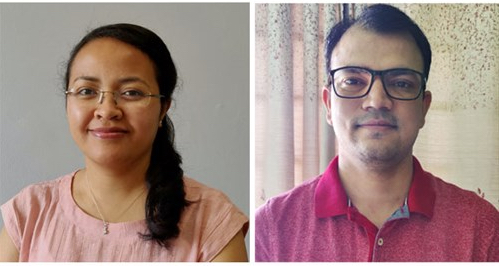 2021 ICTP Prize Announced
Climate science is once again in the spotlight, as ICTP announces that the recipients of its 2021 ICTP Prize are two researchers who have made notable contributions to the field. Congratulations to Rondrotiana Barimalala of the University of Cape Town, South Africa, and Narendra Ojha of the Physical Research Laboratory, Ahmedabad, India, who share this year's prize for their important work on diverse aspects of climate change in Africa and Asia. The ICTP Prize is awarded annually to young scientists from developing countries who have made outstanding and original contributions to physics. This year's recipients will be honoured at a ceremony at ICTP to be held in 2022. Read more...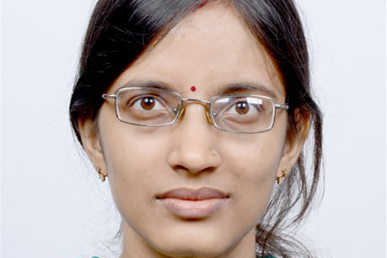 Ramanujan Prize to Professor Neena Gupta
Professor Neena Gupta, a mathematician at the Indian Statistical Institute in Kolkata, has been awarded the 2021 DST-ICTP-IMU Ramanujan Prize for Young Mathematicians from Developing Countries. Professor Gupta received the Prize for her outstanding work in affine algebraic geometry and commutative algebra, in particular for her solution of the Zariski cancellation problem for affine spaces. The DST-ICTP-IMU Ramanujan Prize committee, composed of eminent mathematicians from around the world, commented that Gupta's work "shows impressive algebraic skill and inventiveness." Read more...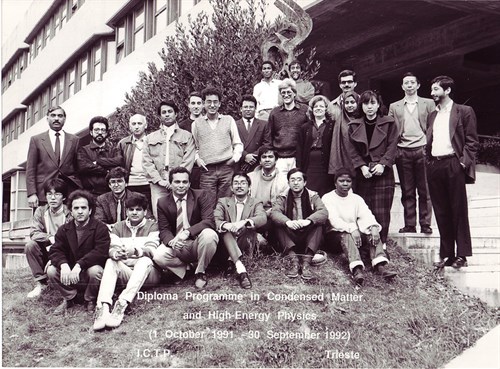 The First Class of ICTP Alumni: Where are they now?
Surujhdeo Seunarine
A programme to equip young scientists from developing countries for study in physics and math: this was one of ICTP founder Abdus Salam's dreams for the Centre. Surujhdeo Seunarine of Trinidad and Tobago was part of the first class of Diploma students that arrived in Trieste in the fall of 1991. "I remember the day a telegram arrived saying I got in," Seunarine remembers. "I went from not knowing how to take the next step and not being able to afford to apply to graduate programmes, to being taught by great professors and meeting Abdus Salam." Thirty years later, Seunarine is a professor and chair of the Physics Department at the University of Wisconsin, River Falls, USA. Read more ...


Tiny Machine Learning
Running machine learning processes on cheap, low-consumption electronic devices could really empower scientists to do more, especially in developing countries. Tiny Machine Learning only requires low power and can be harnessed at a low cost, was the topic of a recent workshop organised by ICTP's Science, Technology and Innovation (STI) section that attracted hundreds of participants from throughout the developing world. "The basic idea behind TinyML is to have machine learning models that, instead of running on very powerful computers, run on very small and cheap microcontrollers," says Marco Zennaro, STI's coordinator.. "Half of the world is still not connected to the Internet, so sending the data around is unthinkable," he continues. "These devices are low cost and very low power: with a small battery they can go on for months, if not years. It also solves the issues of the lack of energy in many of these countries." Read more...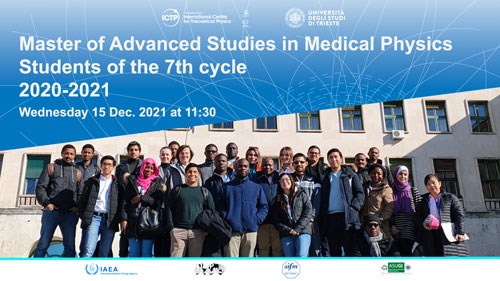 Graduation Ceremony for Masters in Medical Physics Students
The 2021 Class of the Master's in Advanced Studies in Medical Physics Programme (MMP) arrived in Trieste to start their studies in January 2020, with no apprehension of how the world was about to change. On 15 December, ICTP celebrated their hard work through tough times, with the graduation of 24 medical physicists hailing from 21 countries at a hybrid ceremony broadcast to supporters around the world. "I did this programme because of the need for clinical medical physicists in my country," says graduate Anthony St. Aubyn Scott of Jamaica. "Overall, my experience was an extremely good one. It was a holistic learning experience in regards to medical physics and different cultures." Read more...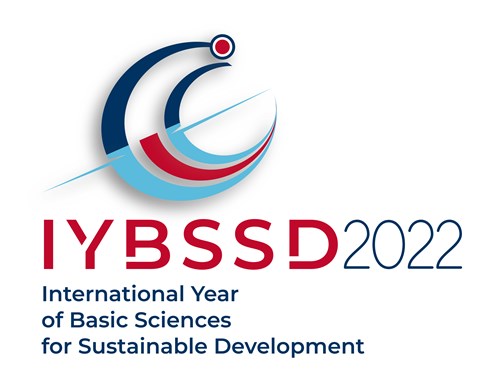 Basic Sciences in the Spotlight
The United Nations' General Assembly has recently approved the declaration of the International Year of Basic Sciences for Sustainable Development (IYBSSD2022), for which ICTP is pleased to be actively involved as a founding partner. The year places a much needed spotlight on the important role of science in nations' socio-economic development. Said ICTP Director Atish Dabholkar, "ICTP's mission is perfectly in line with the goals of this initiative, which are also inspired by the UN's Agenda 2030 and its 17 Sustainable Development Goals. We believe that basic research is fundamental not only for technological advancement, but also for global sustainable development. ICTP is looking forward to celebrate basic sciences next year with exciting events and activities." Read more...


In Memorium: Arun Jayannavar
ICTP was saddened to hear of the passing of condensed matter physicist Arun M. Jayannavar, winner of the 1996 ICTP Prize and senior professor of the Institute of Physics, Bhubaneswar and visiting senior professor of the Homi Bhabha National Institute of the Department of Atomic Energy of India in Mumbai. He obtained his Ph.D. degree from the Indian Institute of Science in Bangalore in 1982. Later on he was a visiting scientist at the ICTP and a Humboldt Fellow in Germany. He was awarded the Shanti Swarup Bhatnagar Prize in 1998 and the G. D. Birla Award for Scientific Research in 2004. He was one of the youngest members elected to the Indian Academy of Sciences, and was later elected to the Indian National Science Academy and National Academy of Sciences, India. He will be missed.
---


Opportunities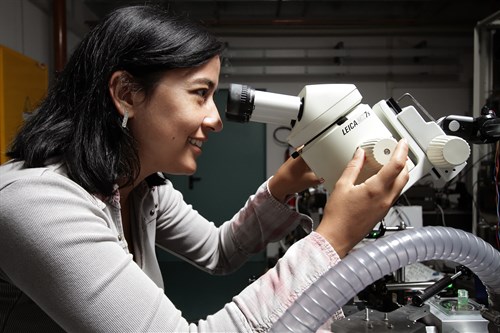 STEP Programme: Call for Applications
ICTP is now accepting applications for its ICTP/IAEA Sandwich Training Educational Programme (STEP); the deadline is 15 April 2022. Applications are welcome from students in developing countries who are enrolled in a PhD course at their home university. The programme aims to enrich the doctoral studies of students by providing access to advising, conferences, and research support. With a STEP fellowship, PhD students study at their home universities but have the financial support to visit ICTP or a collaborating institute for a three- to six-month stay each year for three successive years. Fellowships are awarded on the merit of a thesis project proposed by students and their home country advisors. Find out more...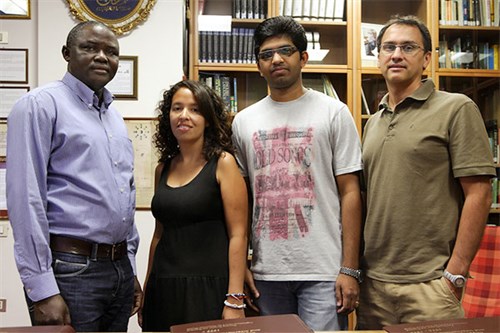 Become an ICTP Associate
Scientists from and working in developing countries who want to maintain long-term connections with ICTP's stimulating research environment take note: the Centre is now accepting applications for its Associateship Scheme programme. Successful applicants will be able to visit ICTP starting in 2023. The Associateship Scheme covers travel costs and provides a living allowance for developing-world scientists to visit ICTP several times over a six-year period. Gonzalo Usaj, an Associate from Argentina, said, "The ICTP Associateship Scheme helps to make science a worldwide matter by allowing scientists from all over the world to get in touch and discuss in an inspiring environment." Applicants should apply online by the 31 January 2022 deadline. Find out more...


Call for Applications: ICTP Postgraduate Diploma Programme
ICTP is now accepting applications from young physicists and mathematicians for the 2022-2023 Postgraduate Diploma Programme. The one-year course of intense study prepares talented students for PhD studies; alumni have gone on to PhD programmes all over the world, launching them into successful scientific careers. Two semesters of classes are followed by a research project and dissertation. Students can apply to study in one of five subject areas: High Energy, Cosmology and Astroparticle Physics; Condensed Matter Physics; Earth System Physics; Mathematics; Quantitative Life Sciences. The deadline to apply is 31 January 2022, and you can apply online. More information...
Postdoctoral Opportunities at ICTP
Several sections at ICTP have postdoctoral fellowship openings with upcoming deadlines: The opportunities begin in 2022. For more details, including deadlines and how to apply:
Mathematics Fellowships Openings
ICTP and the International Centre for Pure and Applied Mathematics (CIMPA) have opened a call for applications for the CIMPA-ICTP Fellowships 2022 "Research in Pairs." The fellowships programme makes it possible for researchers in mathematics based in a developing country to come to Europe to collaborate with a colleague for a period of at least 6 weeks. Applications for a visit between March and the end of December 2022 are open until 31 December 2021. Find out more ...
---


ICTP Research Digest
The Secret of Mixing Oil and Water
Oil and water don't mix- it's a statement of fact that is so well known that it has become an idiom. The hydrophobic (water-fearing) nature of the oil and the strong bonds between water molecules prevent the two substances from interacting. The curious exception to this rule happens when oil is in tiny droplets: oil and water can mix when the oil is in small enough droplets. But why? A recent paper co-authored by ICTP physicist Ali Hassanali with scientists at École Polytechnique Fédérale de Lausanne (EPFL), Switzerland, and published in Science, zooms into the interface between the water and oil to investigate how these immiscible substances can actually mix. Using vibrational sum-frequency scattering spectroscopy and molecular dynamics simulations, the group found that when water molecules are close to the water-oil interface, they are faced with a shortage of water molecules to form their usual strong hydrogen bonds with. As a second choice, the water molecules form "improper" hydrogen bonds with oil molecules, which, although weak, are enough to stabilize the droplets and keep them mixed in the water. Read the paper...


Dark snow to Dusty Winds
Increasing air pollution and dust has a snowball effect: from generally worsening human health to changing precipitation patterns, these aerosols, or tiny particles in the air, are quite influential. A recent paper co-authored by four ICTP climatologists, Sushant Das, Filippo Giorgi, Erika Coppola, and Graziano Giuliani, explores how aerosols landing on snow can darken it, making it absorb more sunlight and melt faster. Using the ICTP regional climate model, RegCM4, the authors zoomed in on the effects of snow darkening in the Himalayas and Tibetan Plateau, which include changes in the vital pre-monsoon season and monsoon season in India. The polluted snow produces a significant loss of snow cover and an increase in surface temperatures over the Himalayas and Tibetan Plateau, while precipitation levels decrease in northern India. Dry winds sweeping over the Indo-Gangetic Plain in northern India get strengthened, bringing more dust and a low-pressure system with more consecutive dry days and more extreme temperatures. The pre-monsoon dynamics in India are deeply affected by the snow darkening, leading to the earlier onset of the monsoon in southern India and stronger northwesterly winds preventing rain from moving towards northern India. Read the paper...


---


Important links
---